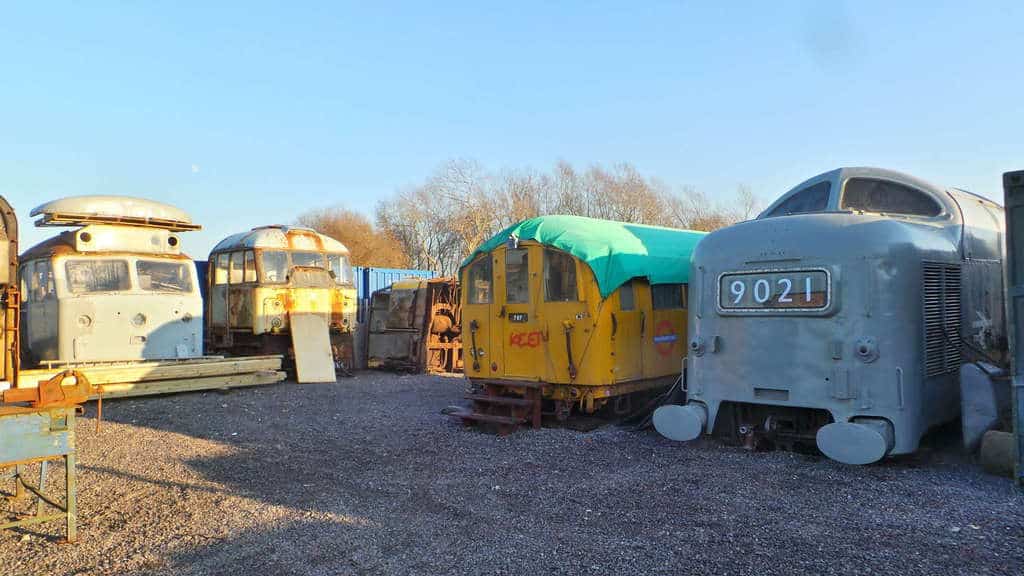 Project 22 and the SWLCPG
In 2015 an agreement was reached between Project 22 and the South Wales Loco Cab Preservation Group (SWLCPG) committing each to work together and aid each other in achieving their aims. The SWLCPG have a small working facility where they renovate locomotive driving cabs.
The SWLCPG is run by Richard Benyon, who is also the Business Manager for Project 22. The facilities at the yard provide storage and engineering equipment, to allow a level of restoration work on Project 22 components, including the recently acquired engine.
Project 22 makes a contribution to the cost of running the yard in return for the working base secure storage facility. This location will only suit smaller projects as there are no facilities for major assembly.
The South Wales Loco Cab Preservation Group
Currently a group of 3 based in Bridgend with a primary objective of saving locomotive driving cabs from an uncertain future or scrap. We offer a long-term home, and the prospect of renovation back to 1970's British Rail Blue livery with yellow ends.  If you know of a loco cab needing a home, please tell us – or if you would be interested in joining our working parties please contact us. You will be welcome!
The website will expand to provide a record of loco cabs currently in preservation, and those that have been scrapped over the years, providing a potted history of each existing cab.
Information required
We are always looking for photos of our cabs when in service and we want to know what cabs exist in gardens, warehouses, storage yards or wherever – any information will be very welcome.